Our manufactured in Poland devices are based on high quality components, supplied by the companies, where has been implemented a quality management system ISO 9001: 2000. All products are individually tested. The design of the products enables a rapid configuration, remote software update and adaptation to the clients expectations, among other things, thanks to built-in mechanical automation of signal analysis process. As a result, our solutions have characteristics of both high stability, flexibility and performance while intuitive ease of installation and ease of use. In our devices while connecting to the CAN bus (J1939, J1708, J1587, FMS, K-Line) we used unique method in the automotive market PLUG & PLAY. The idea is to connect the cables specified by us to install, and press the start button to automatically configure devices.
Select GPS tracker model
Click on the model image to see detailed information and current list of supported features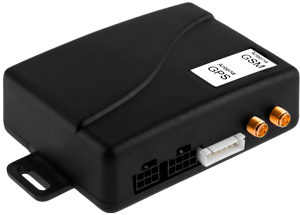 Albatross S8.5 Terminal allows you to connect modules to support
Looking for another Albatross model?
Suggest us
to integrate it
Ready for the most innovative GPS tracking software?
Explore our products using demo access, or talk to our live sales team.
Try iTrack for free
Sign up and get your own GPS tracking platform instantly! A full-featured trial version will be available within 30 days and you'll be personally guided by one of our experts